Meet the local people and spend an afternoon with them, have a meal together, visit a school or a typical African Church Ceremony, or visit one of the projects. Kafu Safaris supports the local people and encourages clients to visit one of their programs and give them support.
Kafu Safaris works together with some local Community Based Tourism Organizations. This unique combination gives our customers the opportunity to meet the local people and visit local tribes like the Maasai and the Hadzabe.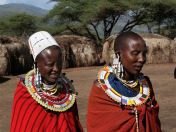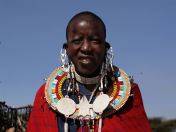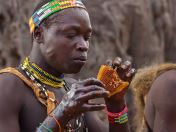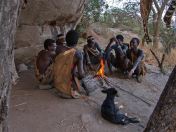 Apart from watching wildlife, Kafu Safaris is famed of promoting Cultural Tourism in Tanzania. Kafu Safaris gives personalized services in cultural tours. Our Horizons of Mount Kilimanjaro Slope in the Villages of Marangu and Mamba, these villages have both natural and cultural heritage to offer the visitor. There are more than seven waterfalls in the vicinity with unique floras-flowers and fruit nurseries.
Tour the slopes of Mt. Kilimanjaro and ascend the beautiful viewpoints tours through these villages afford superlatives views of Mt Kilimanjaro. Pay a visit to the home of and memorial of the Late Johanna Lauwo a Chagga native who accompanied Dr. Hans Meyer (German popular guy), on the first recorded climb of Mt. Kilimanjaro in 1889, reading the original Log Book of Johanna.
One can customize a half day, full day or two day walking safaris. These tours include Kinukamori and Moonjo falls and visit the Chagga House made of a straw roofing. See the Coffee tree planted in Tanzania.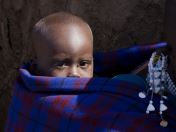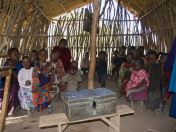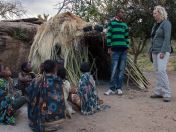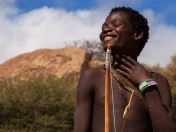 Next to this is Mamba Village, is a paradise for bird watchers and nature lovers, enjoy scenic waterfalls and fruit nurseries, past the historical sites including the Laka Holes-large hiding caves used during the Chagga- Maasai wars, visit a wood carving school, meet a local blacksmith, using ethic methods to prepare spears and tools, and a Chagga culture by visiting traditional Chagga houses
Take adventures around the revered Oldonyo Lengai base in Rift Valley taking a break in a cool shade of giant Baobab Tree experience with the Maasai with their culture steeped deeply in traditional ways struggle to adopt to a changing Digital World!